Coffee Break meets at the church on Tuesday mornings from 9:30 – 11:00 a.m. (September to April)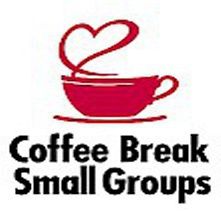 Coffee Break is an outreach-oriented, small-group Bible study for women. Using an informal, low-key approach, Coffee Break encourages women to discover for themselves what the Bible says and means for their lives.
While mothers participate in Coffee Break, children attend Story Hour which offers Bible stories, crafts, games & singing for 3 to 5 year olds. Loving care is also provided for babies and toddlers (free).